The '96 International school bus was won with a miracle bid on an Ebay auction. She once transported children for a Cleveland, OH school district, and has been re-born in retirement. Now, she's a colorful, customized RV, fully equipped for exploring highways and backroads of America. Lost Bus crews are happily at home wherever they park and the view from the kitchen window is ever-changing.
- 444E 7.3L TURBO
- 65 PASSENGER
- 50 GALLON FUEL CAPACITY
- 168,00 MILES
- 12V AND 110V ELECTRICITY
From School Bus to Lost Bus:
We sandblasted her rust, ground off the imperfections and sanded off the decals labeling her a "school bus".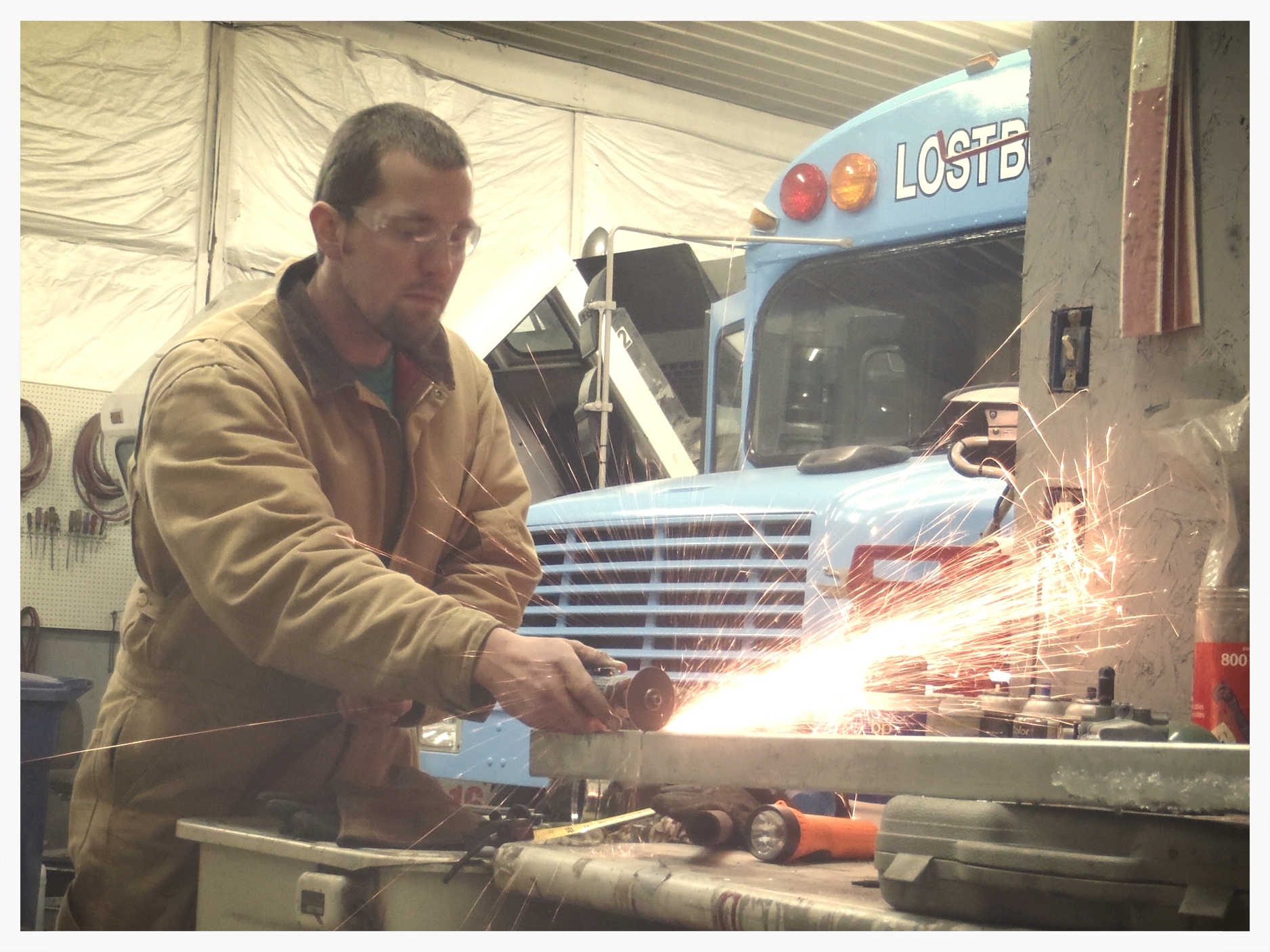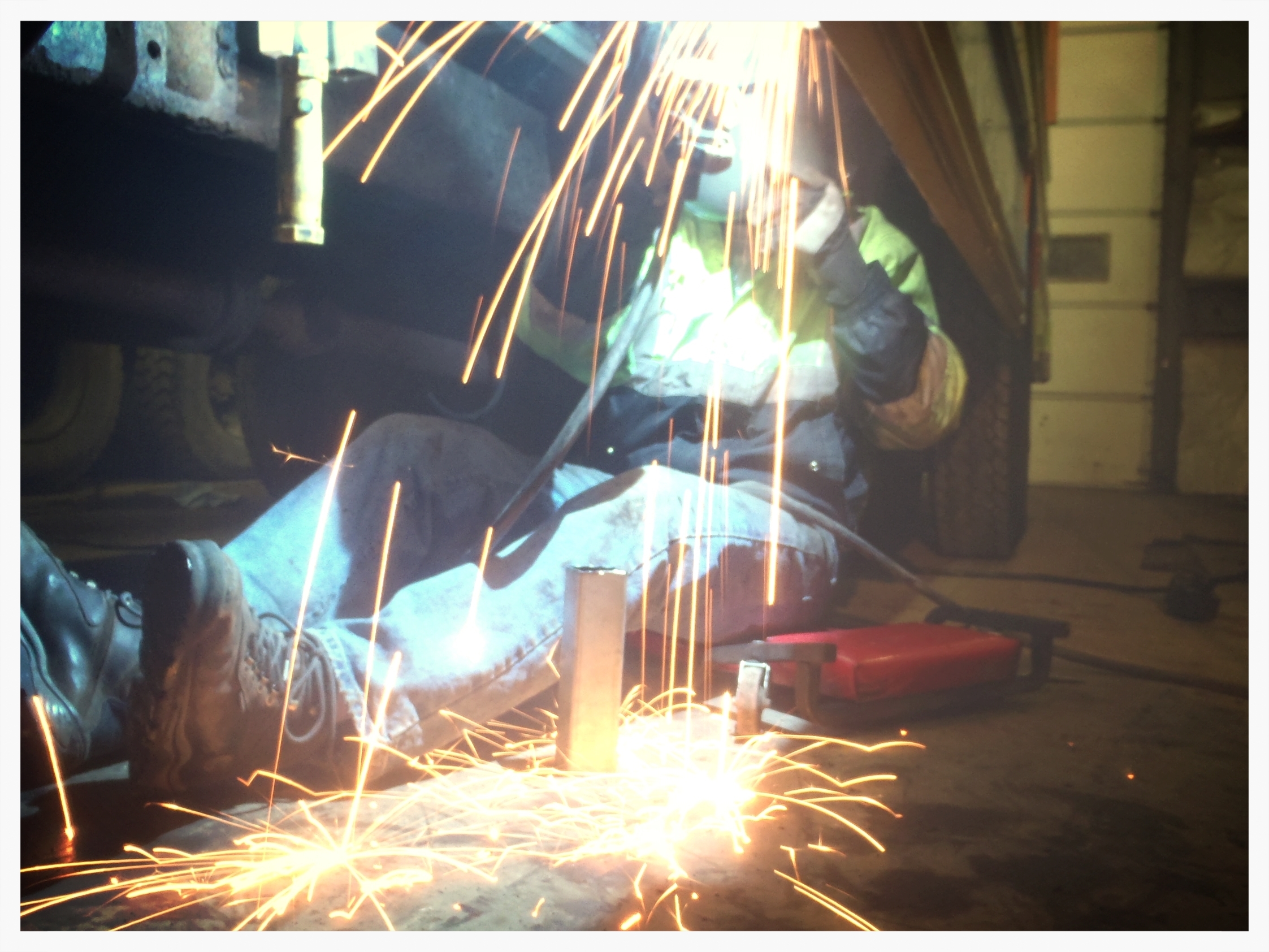 Tanks were welded under the floor. Engine quirks were remedied and replacement parts installed under the hood.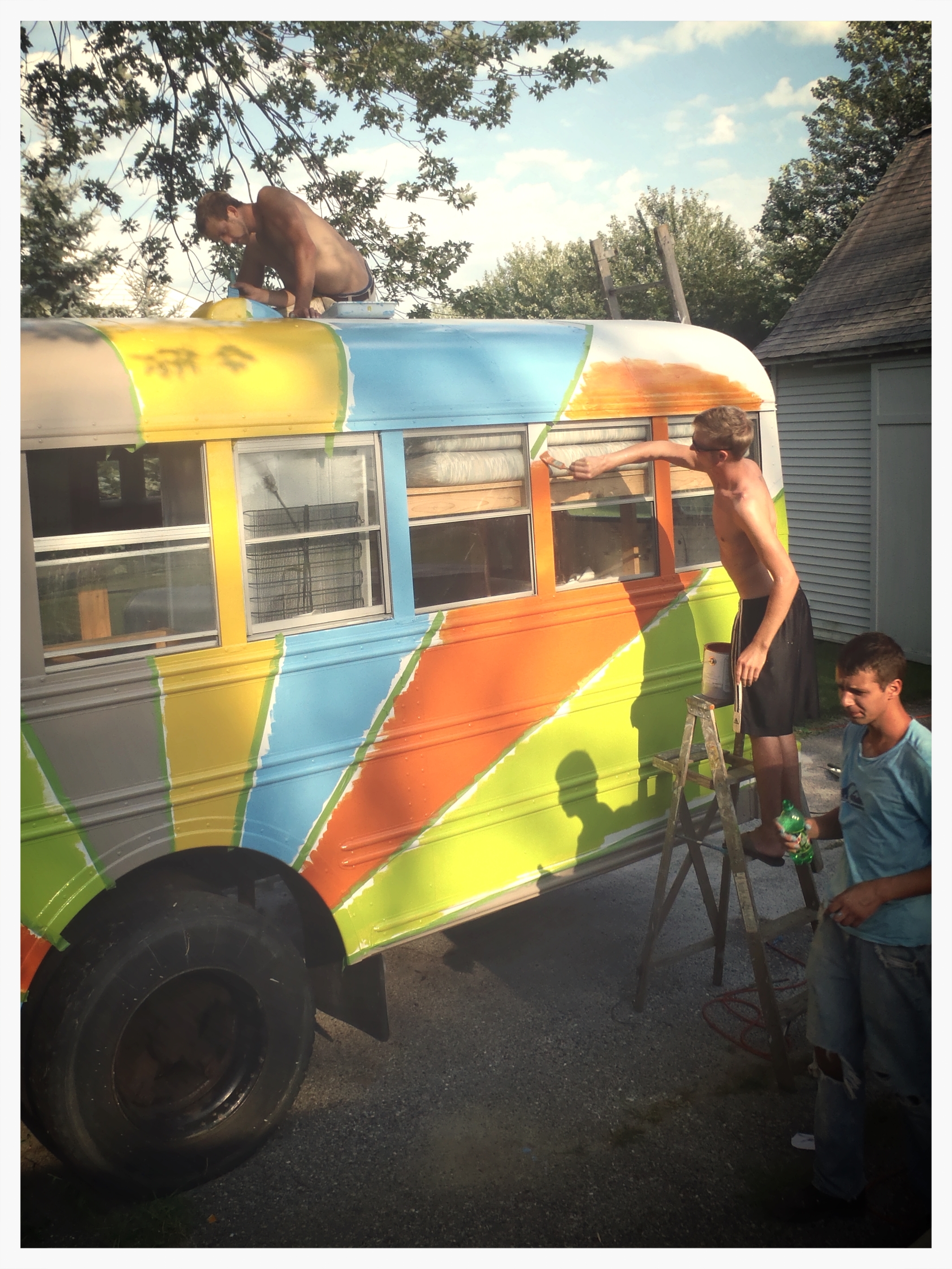 After a coat of primer, we applied a burst of color across her exterior.